Some of our
amazing features: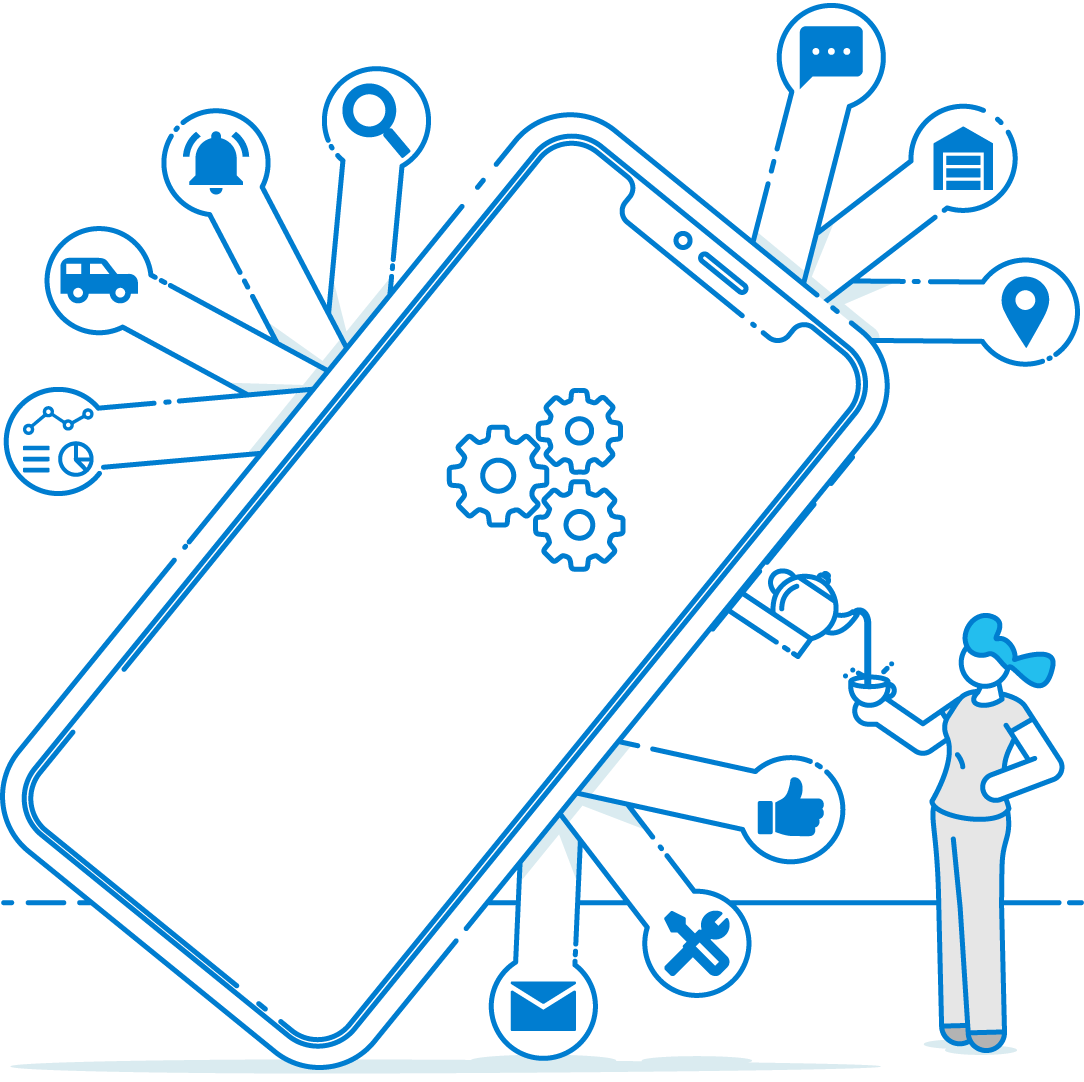 Truly yours
Custom branded
We make sure each of our client's apps come branded just how they need it.
Your app will come fully branded with your name, logo and color palette of your dealership brand.
We have created a full suite of marketing materials and resources for you to use in the promotion of your new app. Our admin panel will give you convenient access to all of these resources.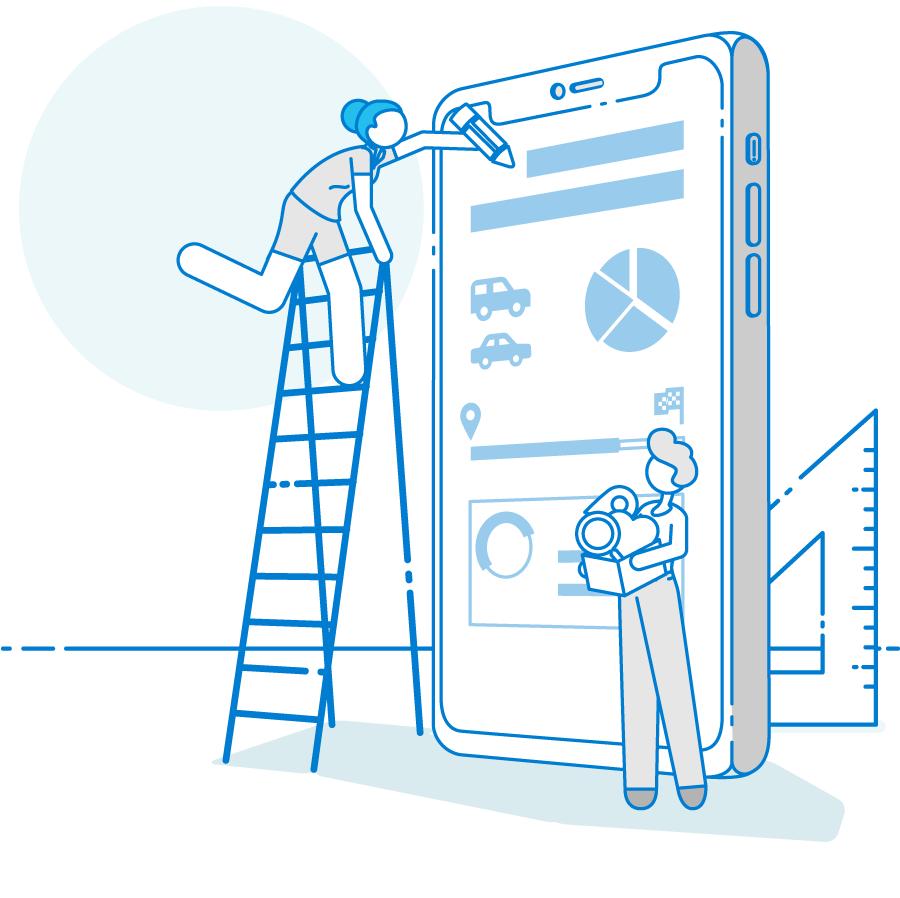 Inventory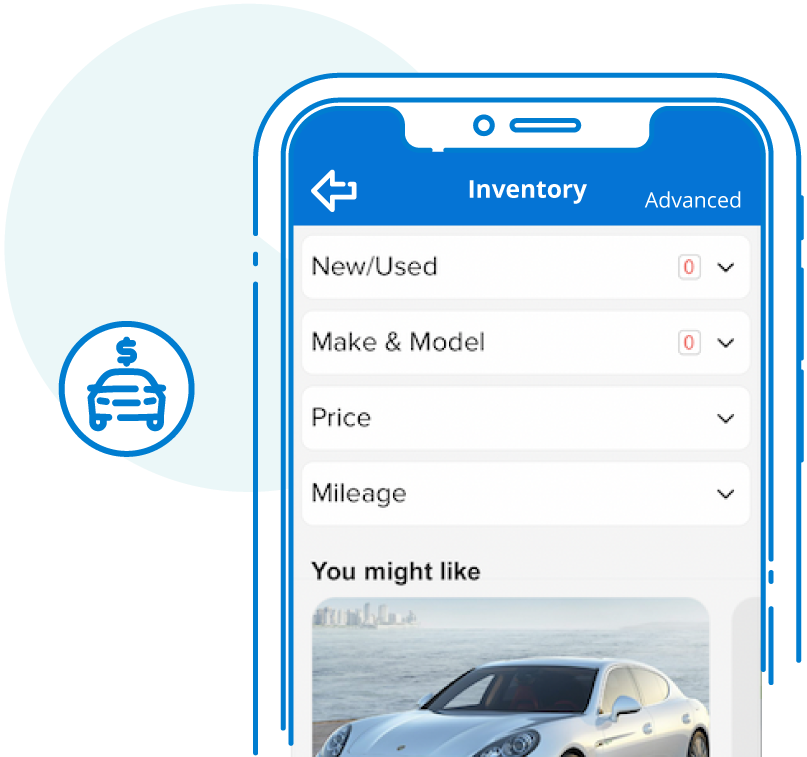 Customers will be able to filter search results, view complete details, add cars to a favorite watch list and much more.
While on your lot, they'll be able to fetch complete details from any vehicle by scanning the VIN code or entering the Stock Number right from their phone.
Filter results by Make, Model, Year, Price, Location, and sort by Price, Listing Date, Model Year.
Using the feedback from the application you will be able to send specific information to customers watching specific types of vehicles.
Customers can also schedule test drives from within the app, for any vehicle in your inventory.
Garage Vehicle Management
Your customers will be able to add their vehicles and keep track of their maintenance needs like Oil Changes, Tire Rotations, etc.
The app will automatically send a message to your customers whenever vehicle maintenance is due.
As the dealer you can configure service discounts at different intervals to make sure customers continue to use your service center.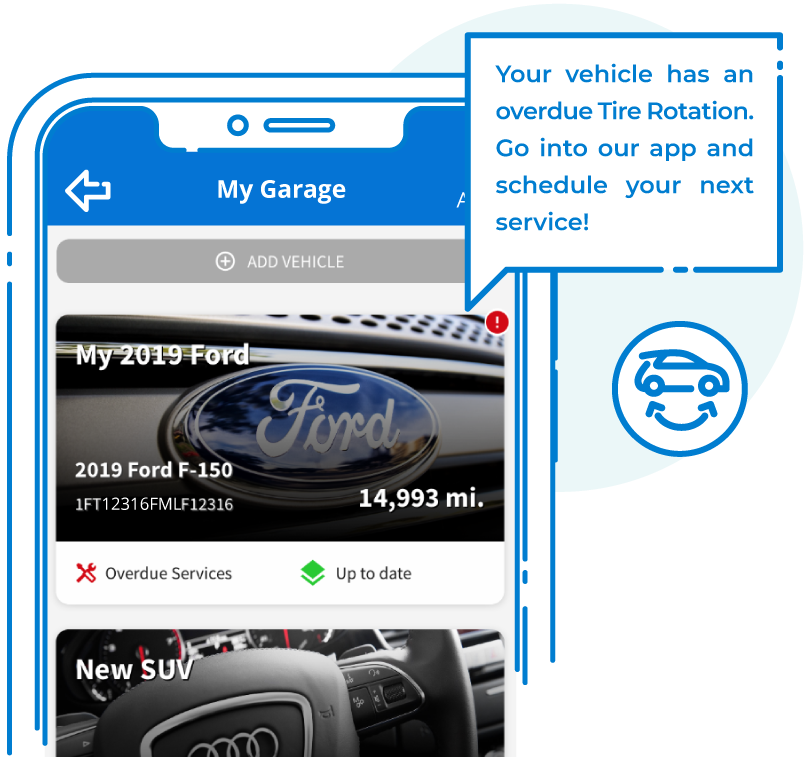 Smart Marketing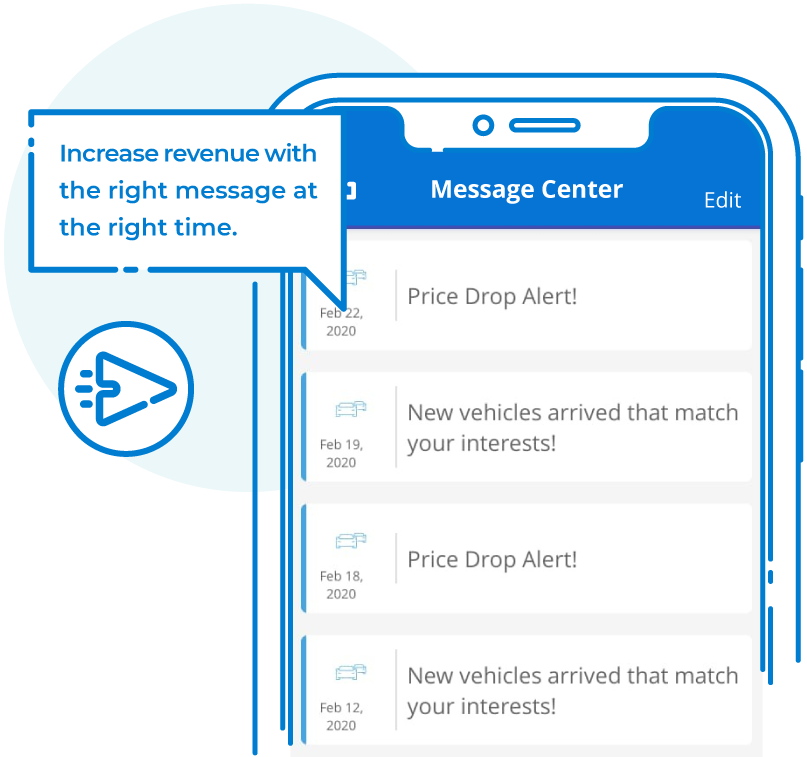 Increase brand awareness and customer loyalty which in turn will increase revenue.
As you gain app users it will learn from them, and automatically interact with them to push inventory sales or garage services.
We will also provide you with "Actionable Intelligence", giving you valuable customer information that you can use to grow your business. These reports can be sent daily, weekly, and monthly, providing you with the most accurate data at your fingertips when a customer is ready to buy!
Admin panel
Deliver targeted Push Notifications at every step of the user journey.
Target specific users and send notifications to group subscribers or users segment.
Activity based notifications.
Drip notifications.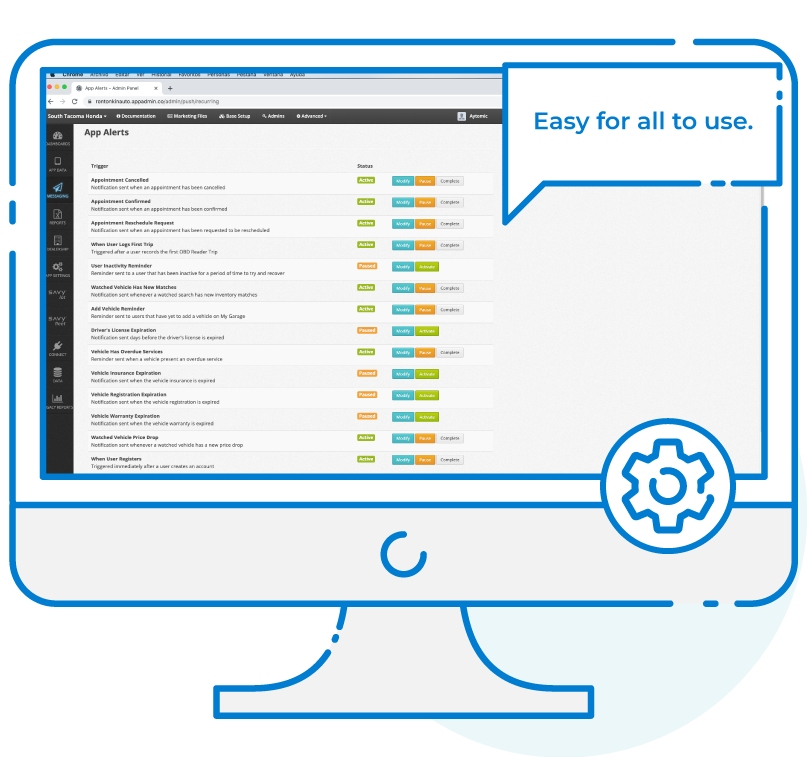 Analytics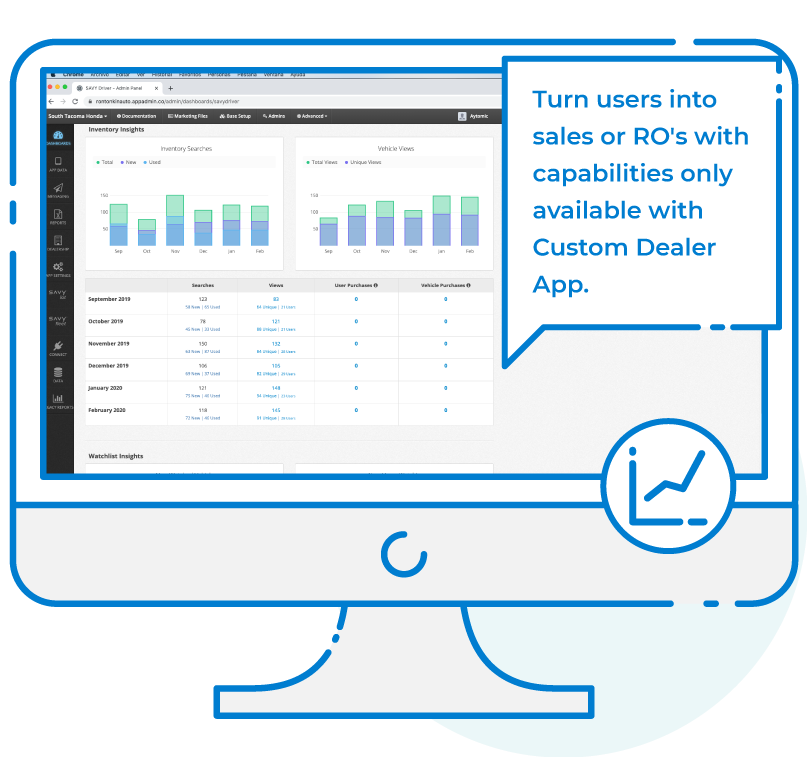 See everything that's happening in your app right with analytics tools for the deepest level of insight.
See analytics such as open rate and CTR for your push notifications.
Track downloads, see how many users register and measure app section usage.
Discover how often people return to your app.
Find out what drives action.
Ready to get started?
Contact us and we will send you the next steps on how to start using our platform.